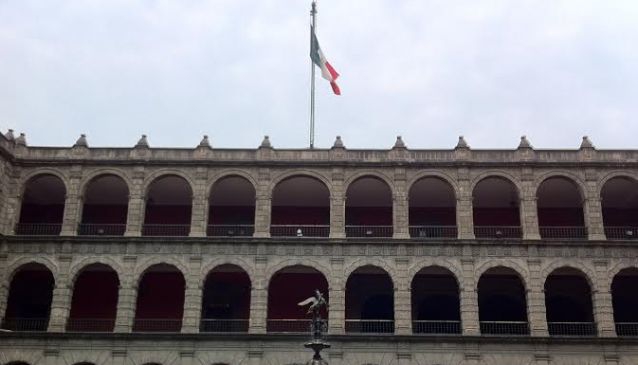 A weekend in DF
Arts & Culture
Discover ancient traditions, and spend the most amusing night of your life,
If you had the chance to go to a place where you can discover ancient traditions, walk around the oldest avenues and parks of the American continent surrounded by colonial buildings and skyscrapers, taste the first national cuisine to be declared cultural heritage by UNESCO and spend the most amusing night of your life, would you take it? If you say yes, then Mexico City is definitely in your mind.
Nowadays, more people are coming to D.F. (the city's name in Spanish) to discover a vibrant, diverse, fun and beautiful metropolis. Everywhere around there is something to see: culture, arts, anthropology, history, colors, smells… Here are some reasons why spending a weekend in D.F. should be a MUST in your travel plans.
Fridays are joyful days where all the stress of the week must be forgotten. Hence, you should start your weekend in Mexico City's downtown. It will be full of people, for sure, but also of wonderful things to see.
Starting your day in Bellas Artes (the palace of Fine Arts), you will admire the impressive Art Deco façade of this 80 year old cultural venue. Inside, you will find paintings of the most iconic Mexican muralists, such as Diego Rivera, Rufino Tamayo and Siqueiros, as well as a 24 tons stage "curtain" made of a million pieces of stained glass by Tiffany's house in New York.
Standing aside Bellas Artes, you will see the Alameda Central, the first public park of the Americas (designed in the 16th Century). It was renewed in 2012 and now you can appreciate its 8 fountains and its picturesque kiosk from the 19th Century.
Then, it will be time to head to the Zocalo Square, the heart of the city. In order to reach it, you can walk through Madero Street which is a beautiful pedestrian path. Madero is full of places to have a snack and a refreshing soda, beer or, why not? A Margarita! All along this street, there are amazing colonial buildings, such as Iturbide's Palace (the house of the first Mexican emperor), La Casa de los Azulejos (a former countess' residence) and the Convent of Saint Francis of Assisi.
Once at Zocalo, you will need a proper meal. An exceptional place for having lunch is the Terrace of the Gran Hotel de la Ciudad de México, which is one of the most beautiful XIX Century buildings. Besides its delicious menu, in this terrace you will enjoy a spectacular view of the city's center.
After your meal, you can go straight to Palacio Nacional, the official workplace of the Mexican President. Its size and architecture are striking, but inside you will be astonished by Diego Rivera's murals depicting his view of the Mexican history. You will also be able to walk around the beautiful yards of the palace.
For closing the day you cannot miss the cathedral, which construction lasted almost three centuries. You will be delightful by its stunning chorus, altar and sacristy. You can also climb up its towers and see the biggest bell in the continent while having more amazing sights of the city.
At night, you must watch one of Mexico's biggest cultural gifts to the world: Mariachis! The best place to enjoy this folkloric music show is Garibaldi, a square full of bands playing all day long. In this square, you can have a great dinner in Tenampa, the most famous cantina of the place. Be sure that with some tequilas and mariachi music, you will have an exciting night.
Small towns in the City
On Saturday, our recommendation is to visit Coyoacan and San Angel, in the south of the city. Both neighborhoods used to be separate towns from Mexico City, but the expansion of the later absorbed these peaceful places.
You can start the day by walking in San Jacinto, a colorful square in the heart of San Angel. There, you will be surrounded by artistic creations and you can visit its bazaar, which has beautiful handicrafts and other artisanal products from all around the country.
Afterwards, you can head to Coyoacan, a bohemian and intellectual neighborhood. It is full of cafes, restaurants, bookshops and handicrafts markets, among many other attractions. Here, you will find the houses of Frida Kahlo and Leon Trotsky, which definitely worth a visit.
For the night, Condesa and Roma are the two districts with the best nightlife of the City. You will be able to find there all sorts of pubs, bars and discotheques with all types of music and people.
A harsh goodbye
Every Sunday, the City Hall transforms the most emblematic and beautiful avenue of the City, Paseo de la Reforma, into a pedestrian promenade, so all kids and adults can walk safely or take a bike ride along it. This Avenue was planned in the 19th Century by the Emperor Maximilian of Habsburg. On its 14.7 kms, you will see 17 roundabouts with many magnificent monuments, such as the Angel of Independence and the Fountain of Diana, as well as modern skyscrapers, malls and luxury hotels.
A walk around Paseo de la Reforma will be the perfect closure for your weekend in D.F., a city that most travelers fall in love with and that will definitely make you come back.