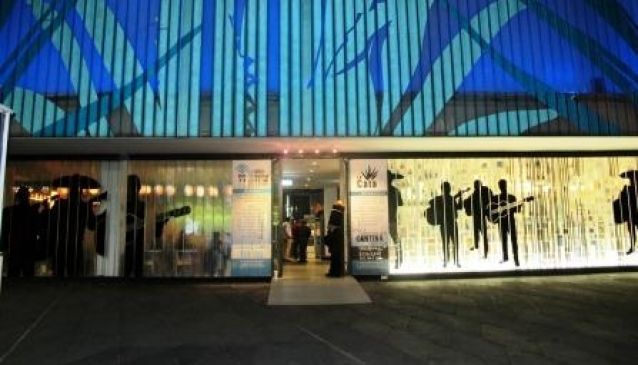 Garibaldi - Mariachi in Mexico City
Arts & Culture
Mariachi is the first thing that comes to mind when someone thinks of Mexican music...
Music is a very important part of the Mexican culture and it´s always part of a celebration, whether it´s big or small. The music of Mexico sings of love, passion, history, legend and oppression, among other things. One of the most relevant genres of Mexican music is known as mariachi
Mariachi music is the first thing that comes to mind when someone thinks of Mexican music. The term Mariachi is believed to be originated from the French term "mariage" which means marriage, as this music was often played at weddings. Mariachis also play at quinceañeras events (girls' 15th birthday parties), on 10 de Mayo our mother's day, and they are often used to serenade women on their birthday. The band usually consists of violins, trumpets, a classical guitar and a "vihuela" (a five string guitar). Musicians wear a traditional "Charro" suit, and a sombrero will always be present in their costume. Mariachi music is said to have originated in the 19th century.
ChameleonsEye / Shutterstock.com
Mariachis help celebrate the great moments in the lives of the Mexican people. With a "serenata" (serenade), the Mariachi participates in the rite of courtship. In a society where the young members of opposite sexes were kept apart, the serenata was a means of communication by which a young man could send a message of love to the woman of his heart. In many areas of Mexico, it is not unusual to be awakened by the sound of Las Mañanitas, the traditional song for birthdays. The Mariachi is usually positioned strategically on the street beneath the window of the person we are celebrating, but the sound of its music echoes through the whole neighborhood. Mariachis are also commonly hired for weddings, patriotic holidays, and even funerals. It is not unusual for the deceased to leave a list of favorite songs to be sung beside their grave.
From the beginning, mariachi music was meant to be dance music. The traditional dance that will come along with the mariachi music was named zapateado. When dancing the zapateado, the performers drive their shoes into the dance-floor, pounding with rhythms which complement the sound of the musical instruments. The most known mariachi dance is called "jarabe tapatio" and was originated in Guadalajara the state of Jalisco; it has now become the national dance of Mexico.
Stanislaw Tokarski / Shutterstock.com
This dance is very stylized, and performers wear special costumes to perform this dance. The male wears the classic charro costume, while the female wears a hand-made shawl and a bright colorful skirt.
This tradition is highly respected by Mexicans and we are delighted to have this music in our major festivities, mariachi music is a stamp that will always be present in our life.
Almost every Mexican would have a favorite mariachi song ranging from love and happiness to heartbreak and anger. We are proud to say that this tradition continues to evolve with the rising trend of women and children that more often are seen as mariachi musicians and singers; you will be delighted to hear them sing in a bar or in a restaurant waiting to be hired to play one of our popular songs.
Mariachi is played in numerous styles each one represents a region or particular state in Mexico. Many songs are now known internationally.
You probably have heard at least once one of our most popular songs called "Cielito Lindo" with its "ay, yay, yay, yay, yay, canta y no llores," or "Las Mañanitas" which is our classic song for birthday celebrations. Other very popular songs are "Mexico lindo y querido" this is particularly known by many Mexicans that sing their patriotism and loyalty a brief example of the chorus sings: "Mexico Lindo y querido, si muero lejos de ti, que digan que estoy dormido y que me traigan aquí"... Which means: "Beautiful, beloved Mexico if I die far from you let them say I am asleep and bring me back here"
If you'd rather appreciate a mariachi and a dance you should hear something like "Jarabe Tapatio" or "El Son de la negra" this are very popular mariachi dance songs.
ChameleonsEye / Shutterstock.com
The popularity of mariachi led the creation of Plaza Garibaldi which is best known as the Mexico City home of mariachi music. At almost all hours of the day and night, mariachi bands can be found here playing or soliciting gigs from visitors to the Plaza. On one side of Plaza Garibaldi you will find the Salón Tenampa, which became a major nightspot in the 1920s when mariachi bands started playing there regularly.
During the years 30s to the 50s a genre of movies called "Charro" became extremely popular. These movies featured stars who would often sing mariachi songs to their ladies. Garibaldi Plaza soon attracted many mariachi musicians, who would be paid to sing the songs of the Charro movies.
The best time to experience the plaza is on a weekend night.