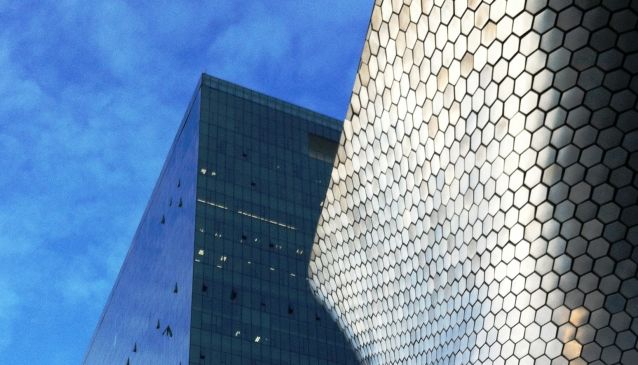 Mexico City is all about big, BIG numbers
Editorial
10 reasons why Mexico City is all about big, BIG numbers!
You may have heard that Mexico City is one of the biggest capitals of the world. In this city of 25 million people with an average age of 31 years old and a big appetite for fun, entertainment, culture and good food, everything comes in massive proportions. However, what you may not picture well is how this is actually reflected in our lives. Here's a list of BIG numbers that will help you with this task:
1. Big bang: Mexico is divided in 31 states and a Federal District (a territory governed by the federation). Mexico City used to be the name of the later. However, nowadays it comprises the 16 boroughs of the Federal District, 58 municipalities of the State of Mexico and 1 municipality of the State of Hidalgo. Its expansion made it occupy three different states, and it is not stopping any time soon.
2. Many Cities in one: As the city grew, many ancient villages got trapped within its limits. Nowadays, 21 of them are being preserved as "barrios mágicos" (magic neighborhoods). These beautiful traditional places seem to fight against time and modernity. They preserve their past, their roots and their traditions creating a magic contrast with the new buildings of the mega city. Here's a list of them, in case you have time to visit: San Angel, Azcapotzalco, Mixcoac, Coyoacan, Cuajimalpa, Zona Rosa, Garibaldi-Alameda-Bellas Artes, Roma-Condesa, Santa María La Ribera, Villa de Guadalupe, Pueblo de Ixtacalco, Culhuacán, Santa María Magdalena Atlitic, Santa Julia, Tacuba, Tacubaya, San Pedro Atocpan, Mixquic, La Merced and Xochimilco.
3. Culture and entertainment: When it comes to amusement and fun, Mexico City has endless options. Only in Mexico City you'll find more than 1100 cinemas for commercial films, more than 120 independent movie theaters and film clubs and 21 film festivals a year. In addition, Mexico is the fourth city with more live theaters in the world (more than 100), after New York, London and Toronto. Besides there are more than 150 museums, 129 art galleries, 5 stadiums and 30 important live music venues.
4. Food: Mexicans have a very developed and strict taste around food. This is why there are almost 47 thousand registered places that serve food in Mexico City; 1,500 have international recognition for their quality and 2 of them ranked in the best 50 restaurants of the world, according to S. Pellegrino & Acqua Panna.
5. Nightlife: Mexicans like partying… a lot! This is why Mexico City is home to 640 places dedicated to make your night unforgettable, including clubs, bars, pubs and cantinas. There are all sorts of places for all types of tastes, from pop and electronic music to heavy metal, salsa, Spanish flamenco, or bohemian styles. San Angel, Coyoacan, Tlalpan, Centro, Roma, Condesa, Polanco, Zona Rosa and Santa Fe are the most popular neighborhoods where you'll find many young people, good music, nice drinks and the best ambiance.
6. Facilities: You don't have to worry about where to stay in Mexico City, as there are 649 places offering accommodation (hotels, hostels and bed and breakfasts) which means 49,500 rooms. Besides, this city is equipped for all kinds of needs. Just to mention, there are 67 Convention Centers, 770 travel agencies and 62 car rentals. Need anything else?
7. Streets: We use to say that whoever drives in Mexico City, can drive anywhere. With more than 25 thousand streets in approximately 2150 neighborhoods, it is easy to get lost if you don't develop a sense of orientation and a very good memory (or have a good GPS). What's more, there are around 5 million cars on Mexico City's streets. This makes us deal with huge, HUGE traffic jams every day. But don't panic! There are other ways to go around avoiding those massive parking lots. In fact, most of the population uses the public transportation and its popularity is increasing. More than 20 million trips are made on public transportation every day (20% of them in 12 Metro lines). There are five lines of Metrobus (bus rapid transit system) with almost a million people taking it every day. And if you are in good shape, there are 3600 bikes in 275 stations around the city available for tourists as well.
8. Infrastructure: To hold this mega city together and make it function, it is necessary to spend a lot of money. This year, the local government will spend $255 million USD on public infrastructure only for roads, public transportation and preservation of sidewalks and public spaces.
9. Housing: As the city keeps growing, the demand for housing grows as well. Last year, 18 thousand new houses were built in Mexico City. The construction firms invested $1.5 billion USD only in buildings. This industry is projected to grow 4-5% a year in the next five years.
10. Waste: In Mexico City we deal with two big problems: It rains a lot during the rainy season and 25 million people generate a lot of waste. In addition, groundwater is extensively pumped to serve the needs of the population, which makes the city sink at an annual rate of 10cm, damaging the city's sewage systems. As a solution, the Eastern Discharge Tunnel is currently under construction. It is a 62km long wastewater treatment tunnel built 200m below the surface level. It that will run through three different urban districts and have a wastewater discharge capacity of 150m3/s. It is the biggest construction of its type on the world. The estimated cost for the project is $1.18 billion USD.
Now you have some of the numbers we live with in Mexico City. There are many other mega facts to witness and to learn from this metropolis. We dare you to come and discover it!